OUR RETAIL SHOP IS TEMPORARILY CLOSED due to COVID-19 in Victoria. We aim to RE-OPEN ASAP pending government advice. Please check back again. Our ONLINE STORE is still OPEN! Stay Safe and Well.
RETAIL SHOP - 6 Doncaster Road, Balwyn North, Victoria AUSTRALIA 3104
Phone - 03 9859 9859 Email - sales@harmonybeads.com.au
SHOP ONLINE with FREE POSTAGE FOR ALL ORDERS $55 or more
TEMPORARY CLOSURE OF RETAIL SHOP
Customers Please Note:
OUR RETAIL SHOP IS TEMPORARILY CLOSED
Due to Victoria's Stage 4 Restrictions, we have TEMPORARILY CLOSED our physical store.
We will RE-OPEN as soon as the restrictions are lifted. Please check back again for updates.
Our ONLINE SHOP remains open and offers Free Postage for purchases of $55 or more.
To order, please visit:
https://onlineshop.harmonybeads.com.au
Thank you for your support for our family business. Please stay safe and well.
ONLINE SHOP STILL OPEN - FAST PROCESSING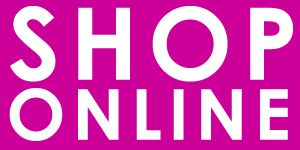 SHOP BY COLOUR
SUBSCRIBE, LIKE & FOLLOW US
Please subscribe to our
Email List
or follow us on Social Media : Facebook & Instagram for store updates.