JEWELLERY REPAIRS & RESTORATIONS
At Harmony Beads, we offer the popular service of
REPAIRING, RESTRINGING and RESTORING
fashion | costume | bridal | heirloom | vintage | crystal | beaded | pearls
JEWELLERY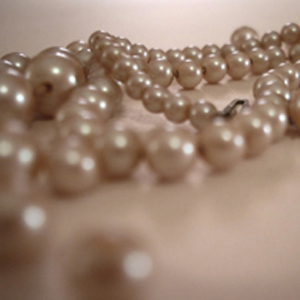 Let us help you repair and restore your broken but favourite pieces and bring them back to life!
Examples of what we specialise in:
Beads & Pearls Re-Threading or Re-Knotting
Repairing Chains & Links
Replacing Clasps and Parts
Shortening or Lengthening
Magnetic Clasps - great for arthritic hands
Converting Pierced Earrings to Clip-Ons
Leather & Cords
and more...
We use only QUALITY materials: glass, semi-precious stone, metallic Beads, Swarovski Elements Austrian crystals, freshwater pearls, findings and parts, including Beadalon wires, German Griffin silk cords, American Artistic Wires, optional 925 Sterling Silver and Rolled Gold fittings.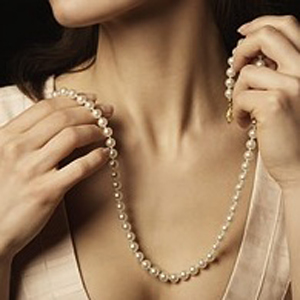 HOW DO I GET MY PIECE REPAIRED BY YOU?
OPTION 1 : By Visiting our STORE
You can visit us at 6 Doncaster Road, Balwyn North VIC 3014 and we can provide a FREE IN-STORE ASSESSMENT & QUOTE for your piece. Once accepted, your jewellery will then be repaired in our studio workshop. You will also be able to pick up your piece from this location.
Please call 9859 9859 if you require any assistance.
OPTION 2 : By Email & Mail
We kindly ask that you first email us detailed photos of your jewellery piece and/or parts for a FREE ONLINE ASSESSMENT & QUOTE. Your jewellery piece can then be sent to 6 Doncaster Road, Balwyn North VIC 3104. Please email your enquiry to:
sales@harmonybeads.com.au
Customers Please Note:
We generally have the equipment, parts and skills to help with many requests for costume jewellery repairs and restoration. However, there are occasions when the task is beyond our expertise and we are unable to take on the job. If this is the case, you will be informed at the time of assessment and your piece will be returned to you immediately. For your peace of mind, all of our repair jobs are done on-site in our work studio and not out-sourced to any third party.
Keywords:
Costume Jewellery Repairs Restorations Restringing Rethreading Knotting Pearls Services Jewelry Maintenance Replacement Melbourne Victoria Australia Inner East Eastern Suburbs Balwyn North Kew East Doncaster Bulleen Hawthorn Ivanhoe Bead Rethreading Bead Reknotting Bead Stringing Jewellery Alterations Necklace Shortening Necklace Lengthening New Clasp Broken Clasp Adjustable Chain Extension Lost Earring Match Earring Clip-on Clipon Clip On Earrings Conversion Convert Earrings Lost Diamante Lost Crystal Lost Stones Chain Repair Brooch Repair Link Repair Adjust Jewellery Restore Jewellery Customise Jewellery Custom-made Jewellery